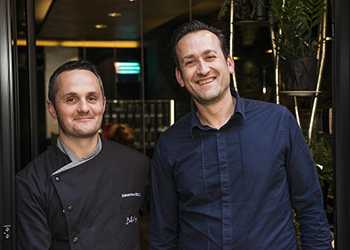 Welcome to Lounge Bello & Angeli
Every day, we create chocolate creationsand a wide range offrom ice cream to macaroons to travel cakes.
We want these products to be the embodiment of our credo:"Good, Beautiful and Authentic".
We hope you will have a memorable and gourmet time in our Lounge, in the heart of Toulouse.
Enjoy your meal!
Sébastien BELLO & David ANGELI
The Artisanal Waffles of Liege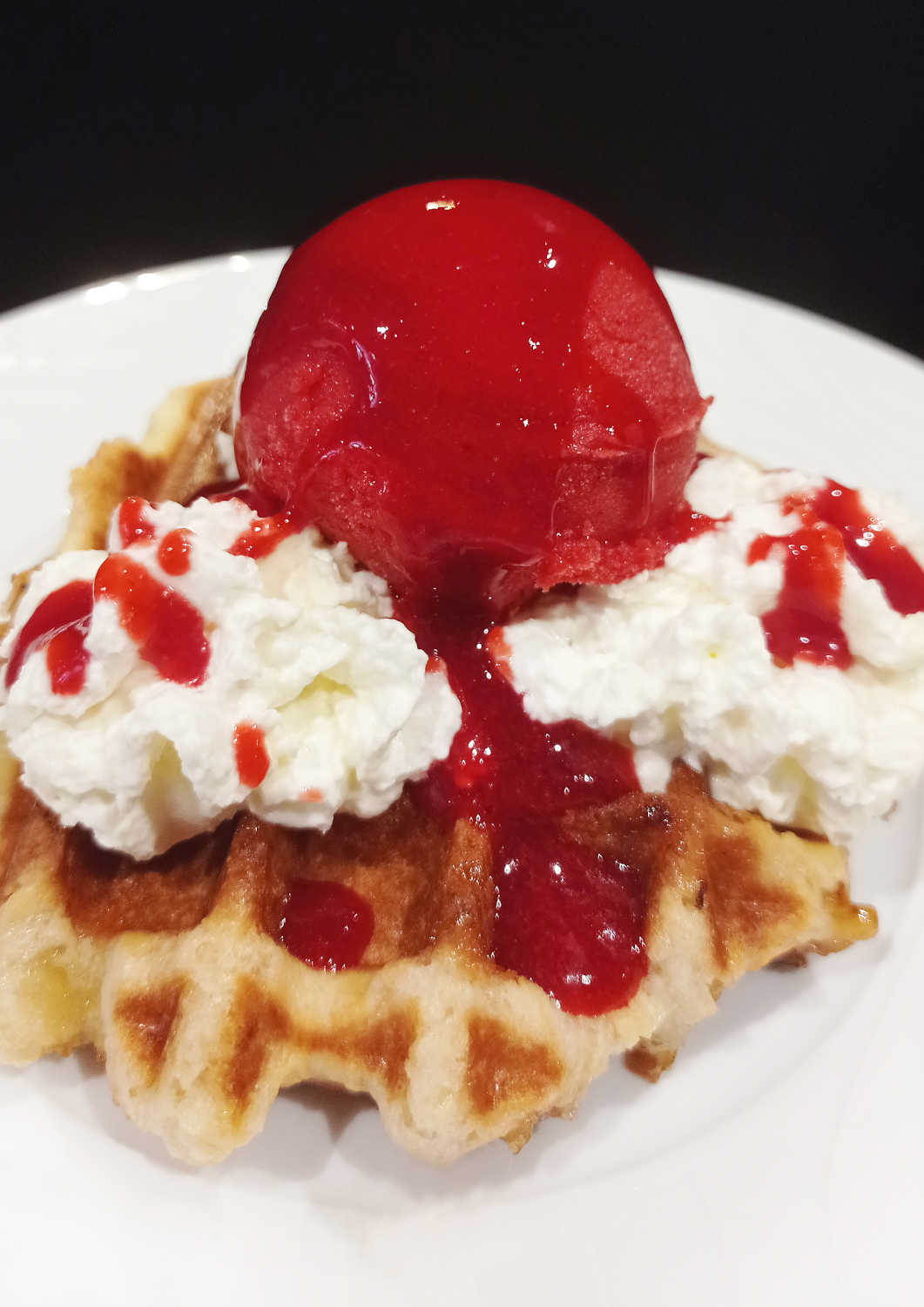 The irresistible: Liege waffle and ice cream
GAUFRE NATURE 4,90
GAUFREAND ARTISANAL HONEY 5,50
WAFFLE AND HOMEMADE WHIPPED CREAM 5,50
WAFFLE AND MELTED DARK CHOCOLATE 5,50
WAFFLE AND HOMEMADE SPREAD 5,50
Your choice: Chocolate and Hazelnuts, Chocolate and Peanuts
Salted Butter Caramel or Vanilla Caramel
L'IRRESISTIBLE : WAFFLE AND HOME MADE ICE CREAM 9,90
1 scoop of ice cream or sorbet of your choice
Choice of coulis and Chantilly
WHIPPED CREAM OR COULIS SUPPLEMENT 1,00
Our Ice Creams
8,90€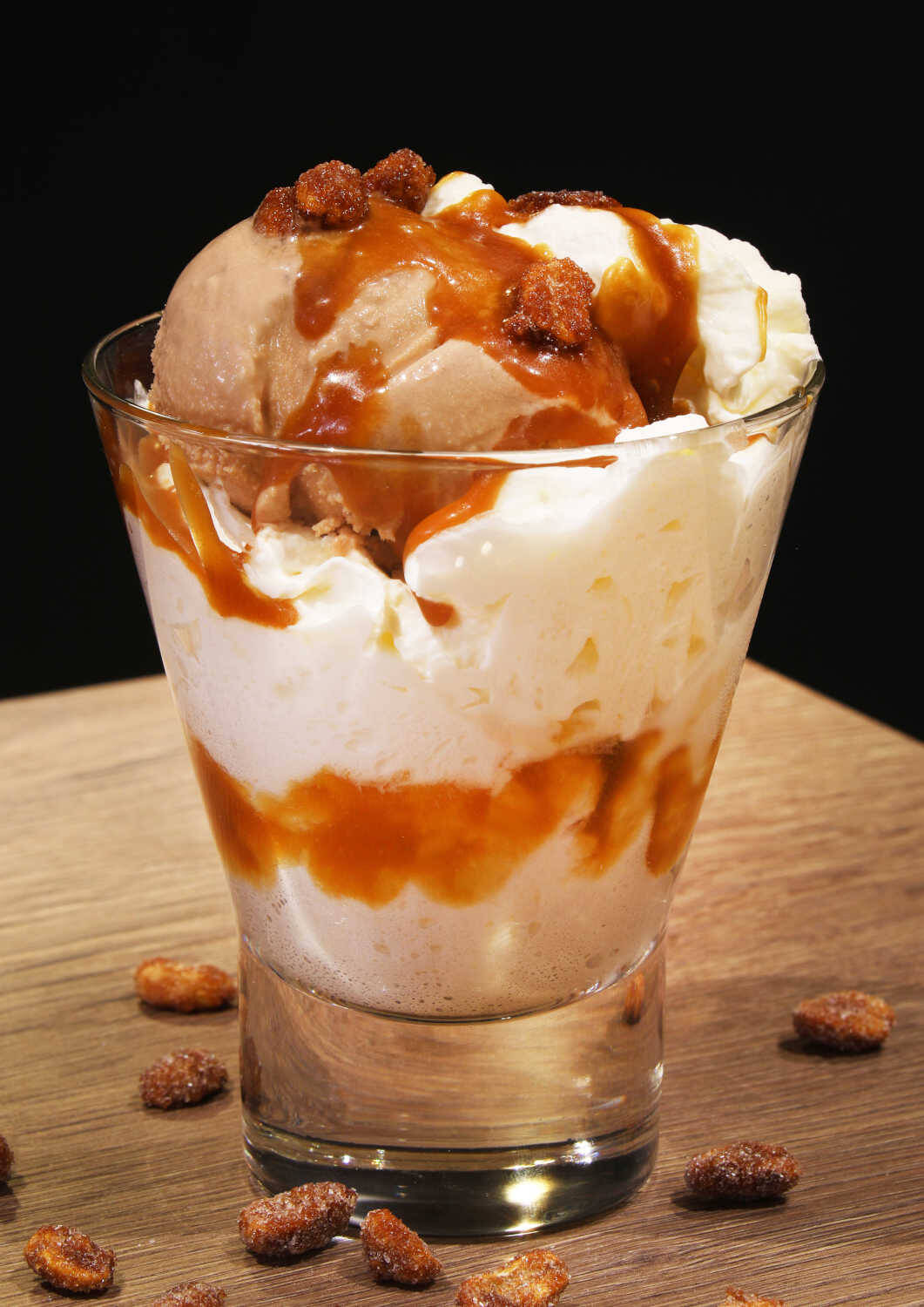 Caramello ice cream
DAME BLANCHE
2 scoops of Madagascar Vanilla ice cream
Chantilly, Chocolate Coulis and Caramelised Almonds
CARAMELLO
1 scoop of caramel ice cream, 1 scoop of Nata ice cream (cream)
Chantilly, Caramel Coulis and Caramelised Peanuts
CAFE LIEGEOIS
1 scoop of 100% Arabica coffee ice cream, 1 scoop of Nata ice cream (cream)
Chantilly, Cold Coffee and Chocolate-covered Coffee Beans
VIENNESE CHOCOLATE
2 scoops of Grand Cru Dark Chocolate ice cream
Chantilly and melted dark chocolate
FRUIT DELIGHTS
1 scoop of Madagascar Vanilla ice cream
1 scoop of sorbet of your choice (Strawberry, Raspberry or Mango & Passion)
Chantilly, Red or Exotic Fruit Coulis and Caramelised Almonds
Our Frozen Dessert Plates
10,90€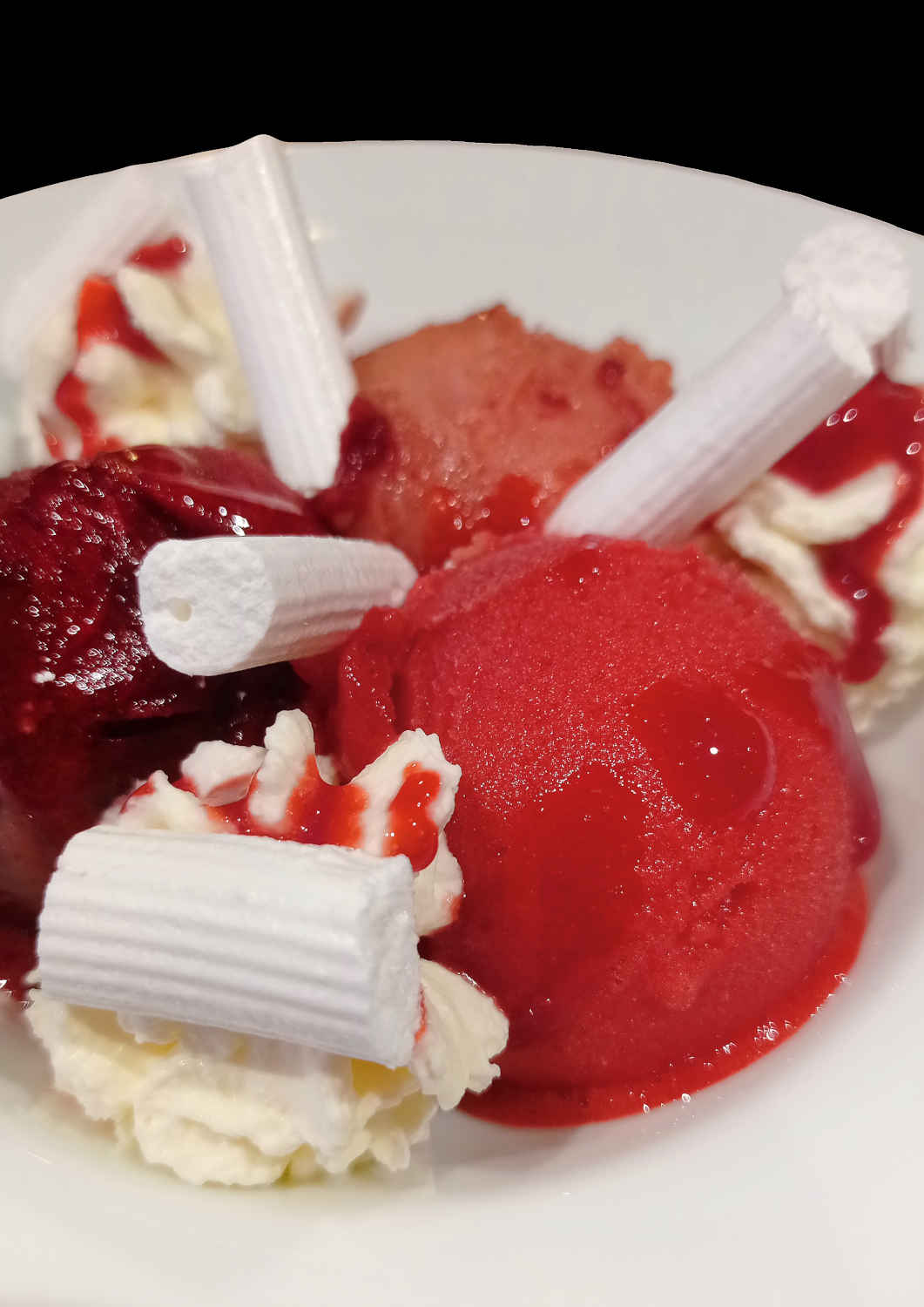 RED FRUIT VACHERIN
3 scoops of sorbet:
Strawberry Mara des Bois, Raspberry and Blackcurrant
Chantilly, Meringues and Red Fruit Coulis
EXOTIC FRUIT VACHERIN
3 scoops of sorbetMango & Passion, Pineapple, Coconut
Chantilly, Meringues and Exotic Fruit Coulis
BACIO GELATO
3 scoops of Chocolate and Hazelnuts
Chantilly, Chocolate Moelleux cubes and Hazelnut Praline Coulis
100% CHOCOLATE
3 scoops of ice cream: Dark Chocolate from Ivory Coast, Dark Chocolate from Vietnam and Hazelnut Chocolate
Chantilly, Chocolate Moelleux cubes and Dark Chocolate Coulis
ALHAMBRA
3 scoops of Almond and Orange Blossom ice cream
Chantilly, Almond Moelleux cubes and Apricot Coulis
The Gourmet Formulas
BREAKFAST ON THE GO (until 12:00) 4,50
Espresso, slices of home-made cake or biscuits
BREAKFAST (until 12:00) 6,90
Espresso, Sliced Cakes, Squeezed Orange
GOURMET ESPRESSO 7,90
Espresso, slices of home-made cake, "Piccolo" ice cream
HOT CHOCOLATE OR GOURMET TEA 9,90
accompanied by sliced cakes and a "Piccolo" ice cream (1 scoop)
Pots and cones of ice cream on the spot
Piccolo: 1 Ball 4,00
Normal: 2 balls 5,90
Goloso: 3 balls 7,40
Grandissimo: 4 balls 8,80
Fortissimo: 5 balls 10,20
Our Macaroons

Macaroon supplement 1,70
Plate with 4 macaroons 6,50
Plate 8 macaroons 12,90
Fresh Drinks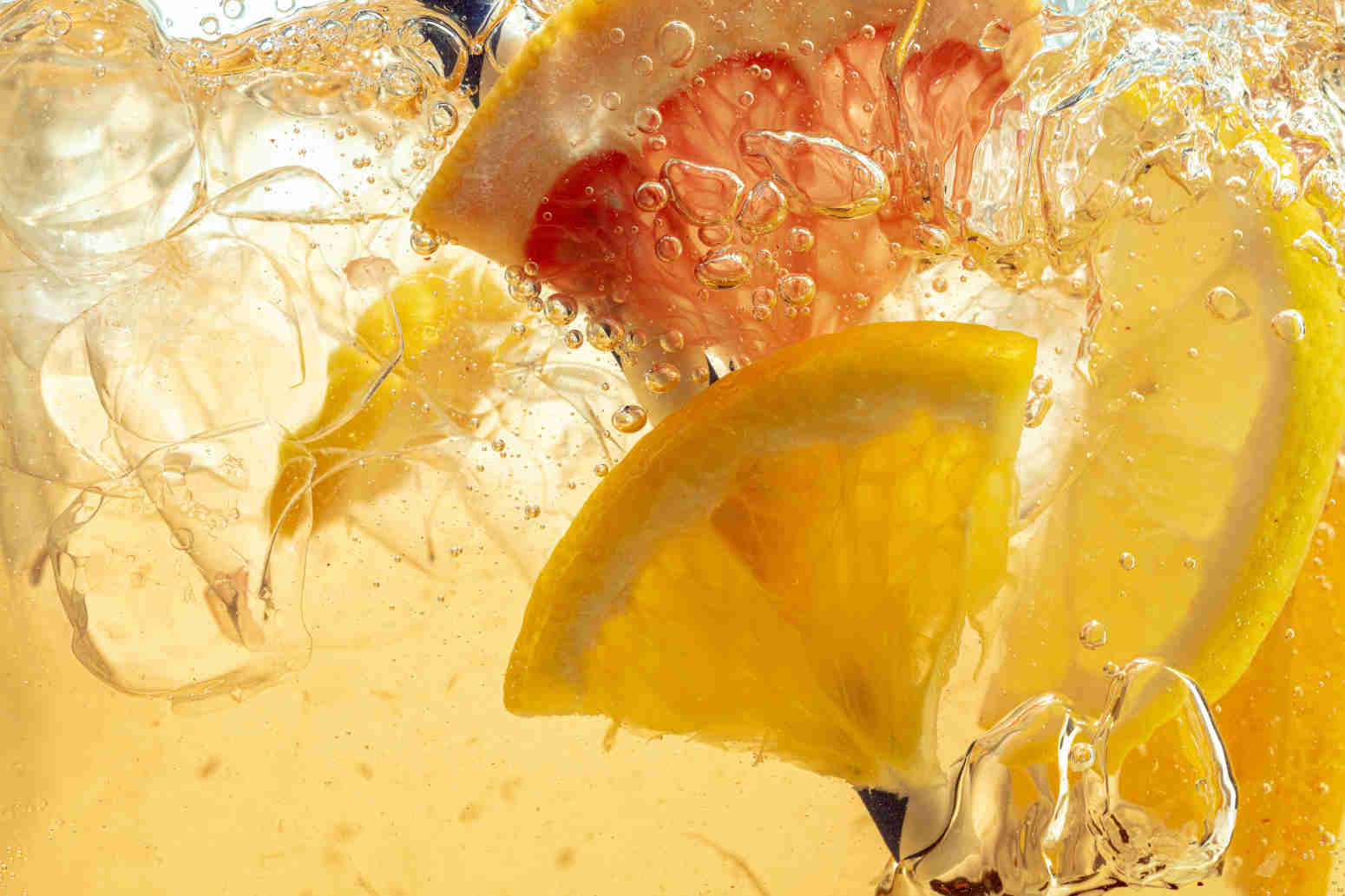 VITTEL 50cl 4,00
SAN PELLEGRINO 50cl 4,00
COCA COLA 33cl 4,10
COCA COLA ZERO 33cl 4,10
ORANGINA 25cl 4,10
FUZE TEA 25cl 3,90
ARIZONA FISHING 50cl 4,50
Fruit Juices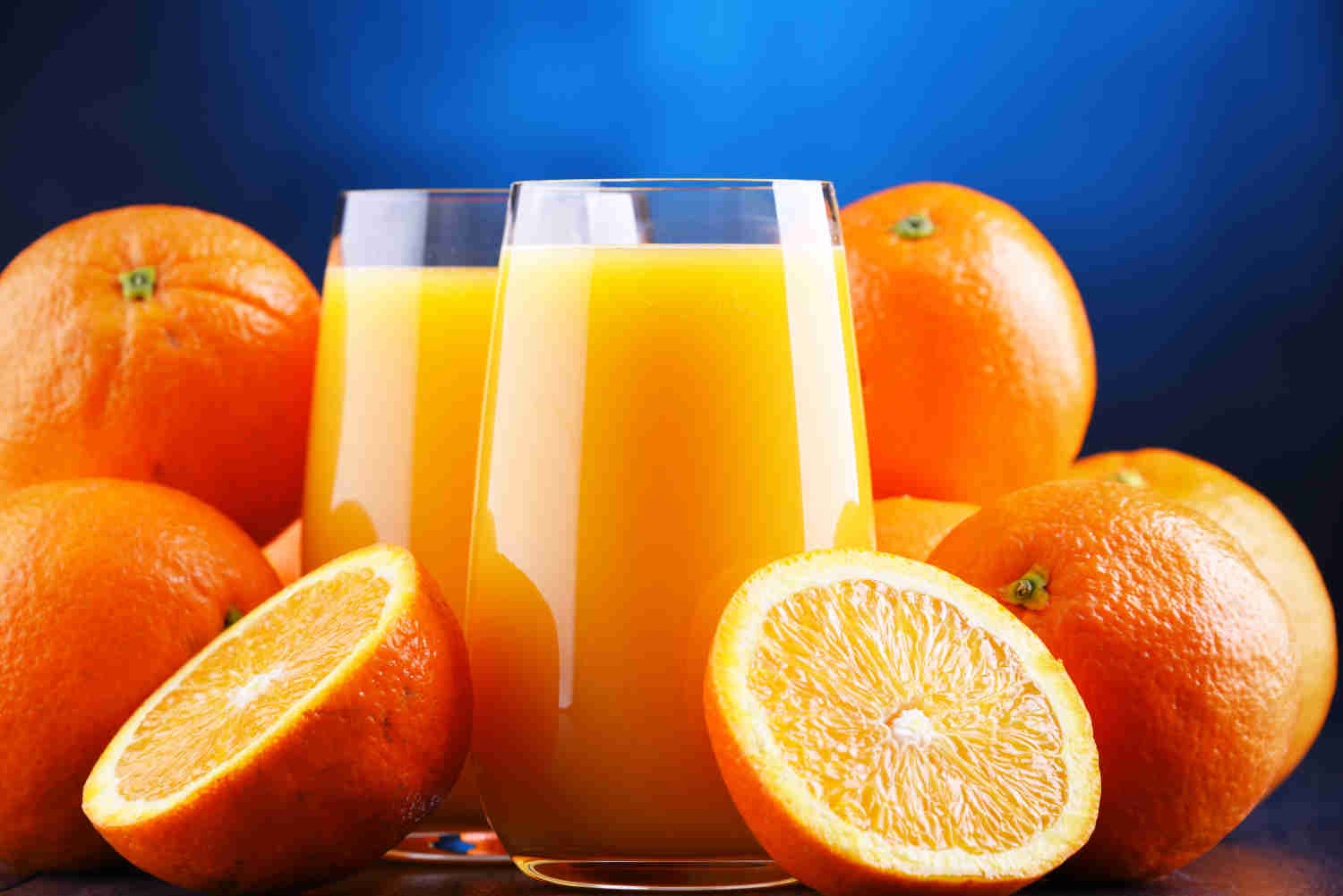 FRUIT JUICE 25cl 4,00
(Apricot, Pineapple, Grapefruit, Peach)
ORGANIC AND LOCAL APPLE JUICE 25cl 4,50
Château du Clau, Tarn et Garonne
JUS DEAPPLE AND HIBISCUS 25cl 4,50
Château du Clau, Tarn et Garonne
LOCAL GRAPE JUICE 25cl 4,50
Château du Clau, Tarn et Garonne
SQUEEZED ORANGES
Small Thirst - 25 cl 4,60
Big Thirst - 45cl 6,90
LEMON PRESS VITTEL OR SAN PELLEGRINO 50cl 4,90
The 0.0% beers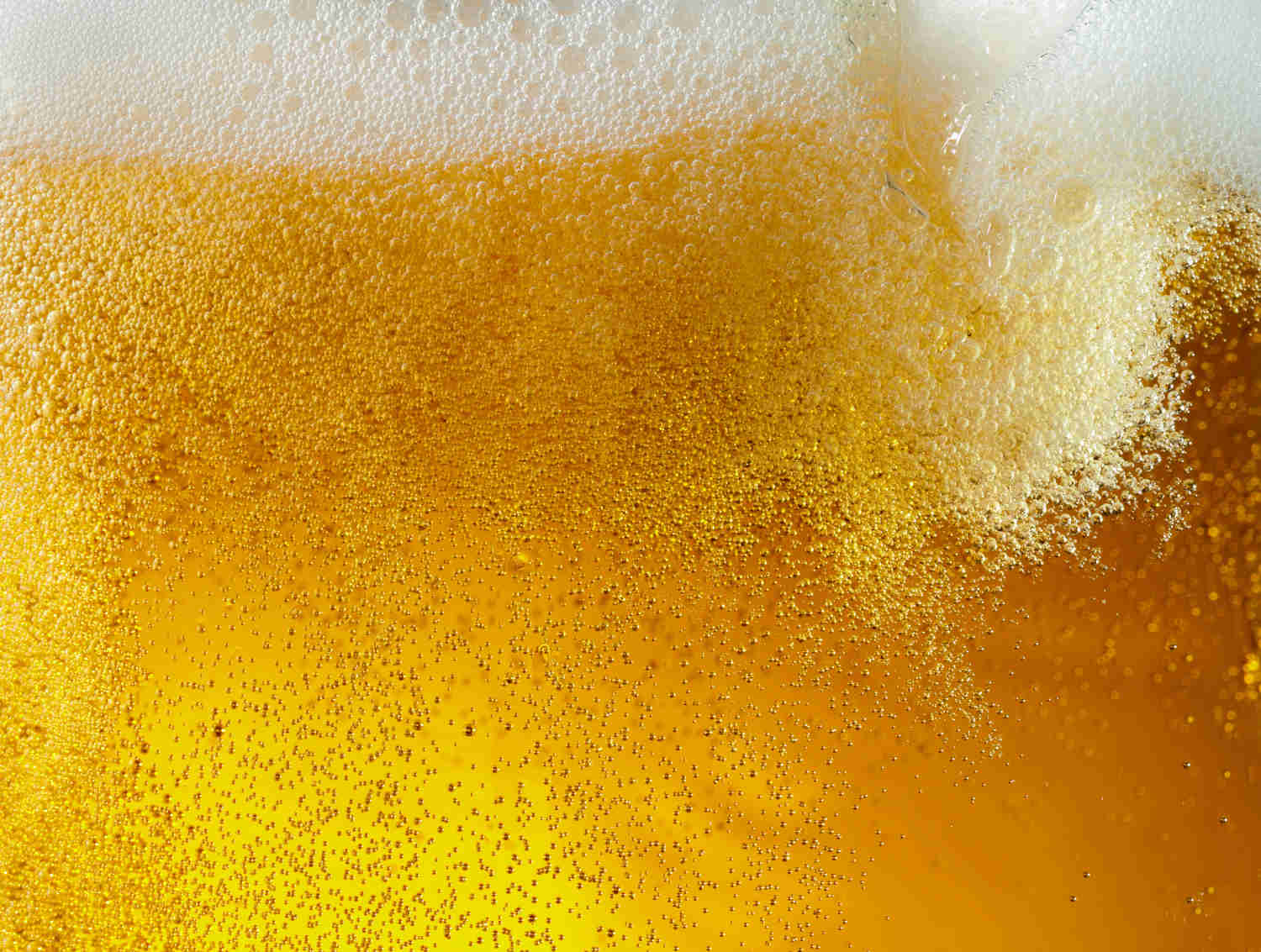 HEINEKEN 0.0% alc. 25cl 4,00
AFFLIGEM 0.0% alc. 25cl4,00
DESPERADOS 0.0% alc. 50cl 4,50
DESPERADOS MOJITO 0.0% alc. 50cl4,50
Teas and Infusions
4,90

Black teas
DOUBLE BIO GAME
Earl Grey Black Tea, Almonds, Roasted Nuts
BREAKFAST BIO
Tannic Black Tea
CARAMEL & FLOWERS
Black tea with caramel notes
CEYLON OP SAINT JAMES - Strong and Powerful Black Tea
DARJEELING HIMALAYA Plain Black Tea
EARL GREY SUPERIEUR ET FLEURS - Black Tea, Bergamot and Blueberry
PASSION FRUIT Black Tea with Passion Fruit notes
GRAND YUNNAN Plain Black Tea
LAPSANG SOUCHONG Smoked Black Tea
ORIENTAL Black tea with orange and peach notes
ASSAM GFOP Earl Grey Black Tea - Bergamot
LONDON 7AM BIO Earl Grey Black Tea, Vanilla Pieces
Green Teas
GENMAICHA Japanese Green Tea with Vegetal and Roasted notes
KUMQUAT & LEMON Acidulated Green Tea
ORGANIC MINT TEA Gunpowder tea with notes of sweet mint
THE GREEN GUNPOWDER BIO Green tea Gunpowder nature
REHAB BIO Sencha, Lemon Peel, Ginger, Lemongrass
GREEN TEA WITH JASMINE Sencha Green Tea with Jasmine
ORGANIC SENCHA AND OOLONG with notes of red fruits and vanilla
Theine free
ROOIBOS OF THE TROPICS Rooibos with notes of Orange and Red Fruits
ROOIBOS SUN FRUIT & FLOWERS Vanilla, Strawberry, Grapefruit
INFUSION "LIFE AS IT COMES Hibiscus, Blood Orange
The Cafés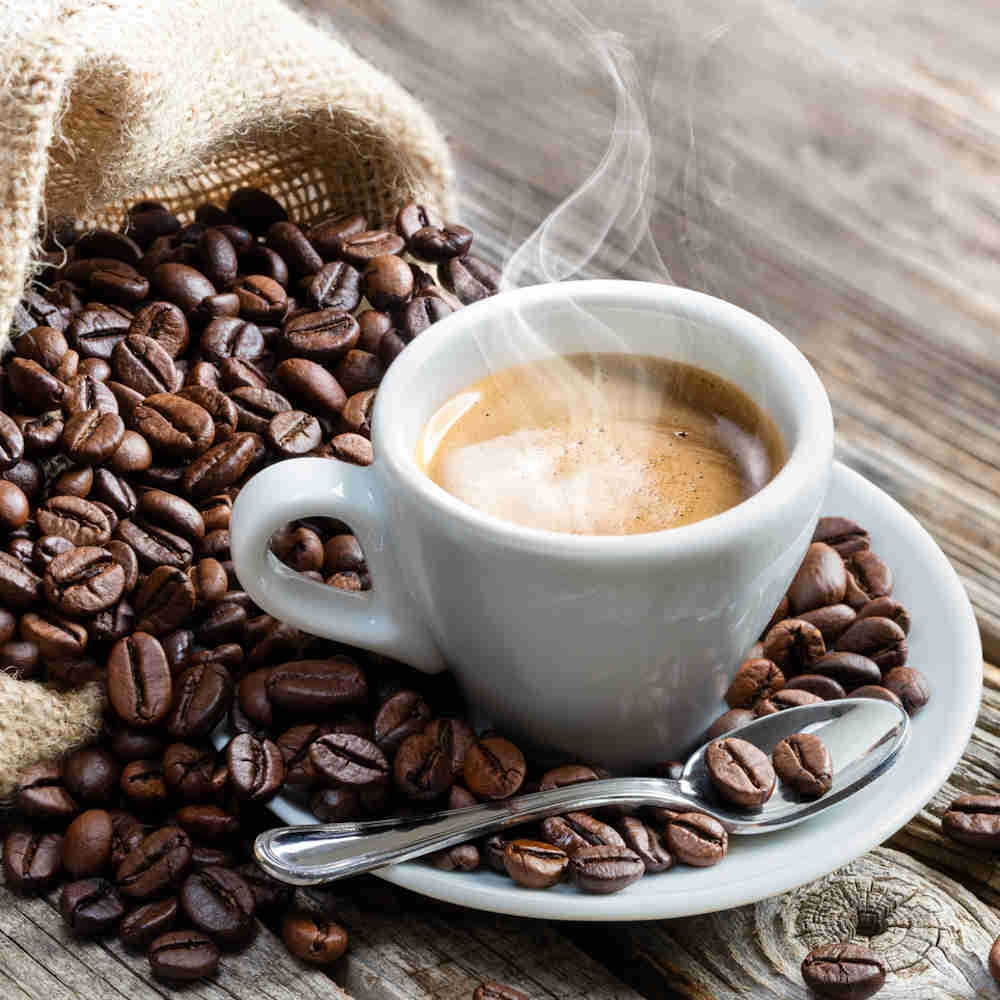 All our coffees are made with 100% Arabica Bacquié coffees
ESPRESSO Single 2,30 / Double 4,30
CAFE ALLONGE Single 2,30 / Double 4,30
CAFE DECAFEINE Single 2.60 / Double 4.60
CAFFE LATTEPiccolo (20cl) 4,00 / Large (45cl) 5,90
LATTE MACCHIATTOPiccolo (20cl) 4,00 / Large (45cl) 5,90
CAPPUCCINOPiccolo (20cl) 4,00 / Large (45cl) 5,90
AFFOGATO:a hot espresso on a scoop of Madagascar vanilla ice cream
Piccolo (1 ball) 5,90 / Large (2 balls) 7,90
Our real hot chocolates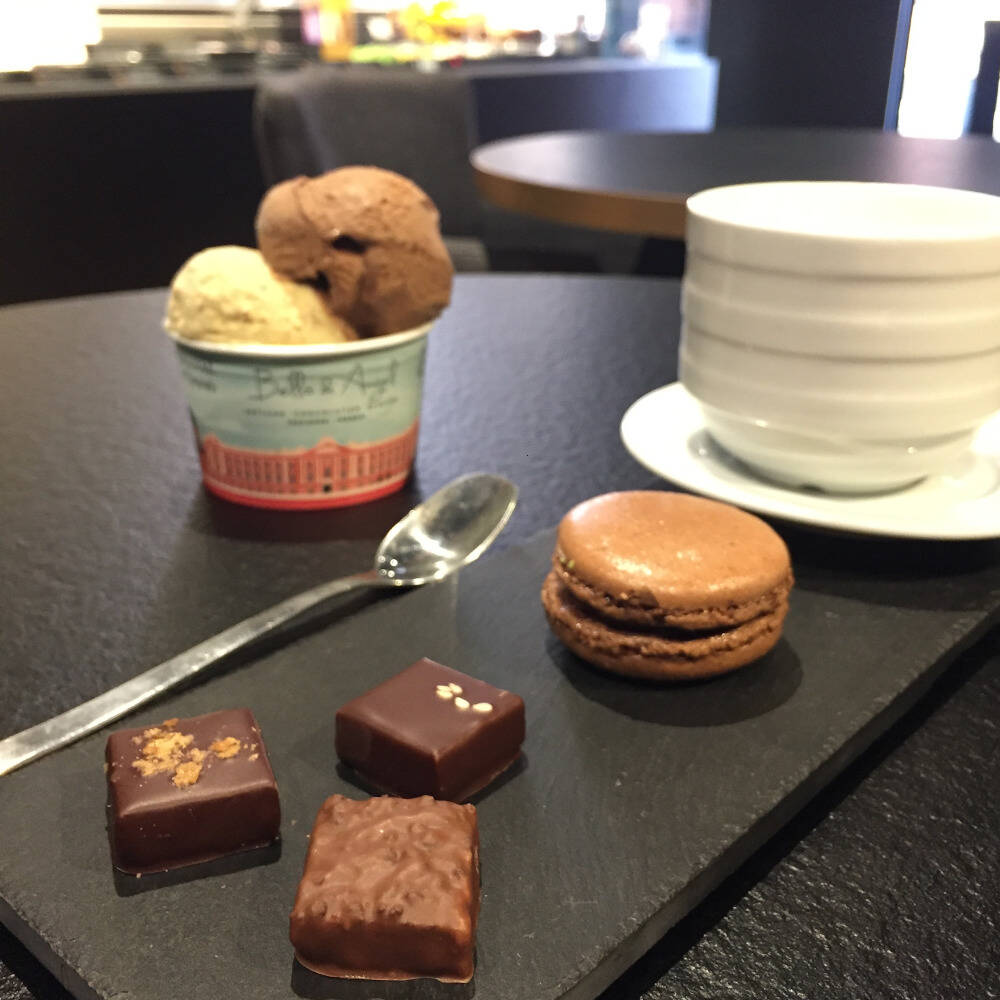 KADIO - Grand Cru from Ivory Coast 5,50
The unmistakable flavour of a great African wine
BA LAÏ - Grand Cru of Vietnam 5,50
From the Mekong delta, the cocoa gives this grand cru chocolate unparalleled tangy notes
MARANHAO - The sweetness of the Tonka bean 5,50
The marriage of the sweetness of the Fèveof Tonka and the strength of Grand Cru chocolate from the Ivory Coast
Small Cup 22cl: 5,50 Large Cup 45cl: 9,50
Go Veggie! Vegan Milk Hot Chocolates: 6,90 / 10,90
TASTING "ON THE COCOA ROAD 9,90
Choice of hot chocolate, cocoa beans, Grand Cru and chocolates
GOURMET TASTING 9,90
Hot Chocolate / Tea of your choice, Cakes, Macaroon and Chocolates
HOME-MADE WHIPPED CREAM SUPPLEMENT 1,00